phone ( 1 ) case Phone (1) Case
Enables optimal Phone (1) connectivity
Clear polycarbonate
Flexible materials
Shock-proof
Lightweight
Enables wireless charging
Dimensions: 162 x 80.5 x 11.4 mm
Weight: 28g
Price:
Regular price

Sale price

299 kr

Regular price

Unit price

Translation missing: en.accessibility.unit_price_separator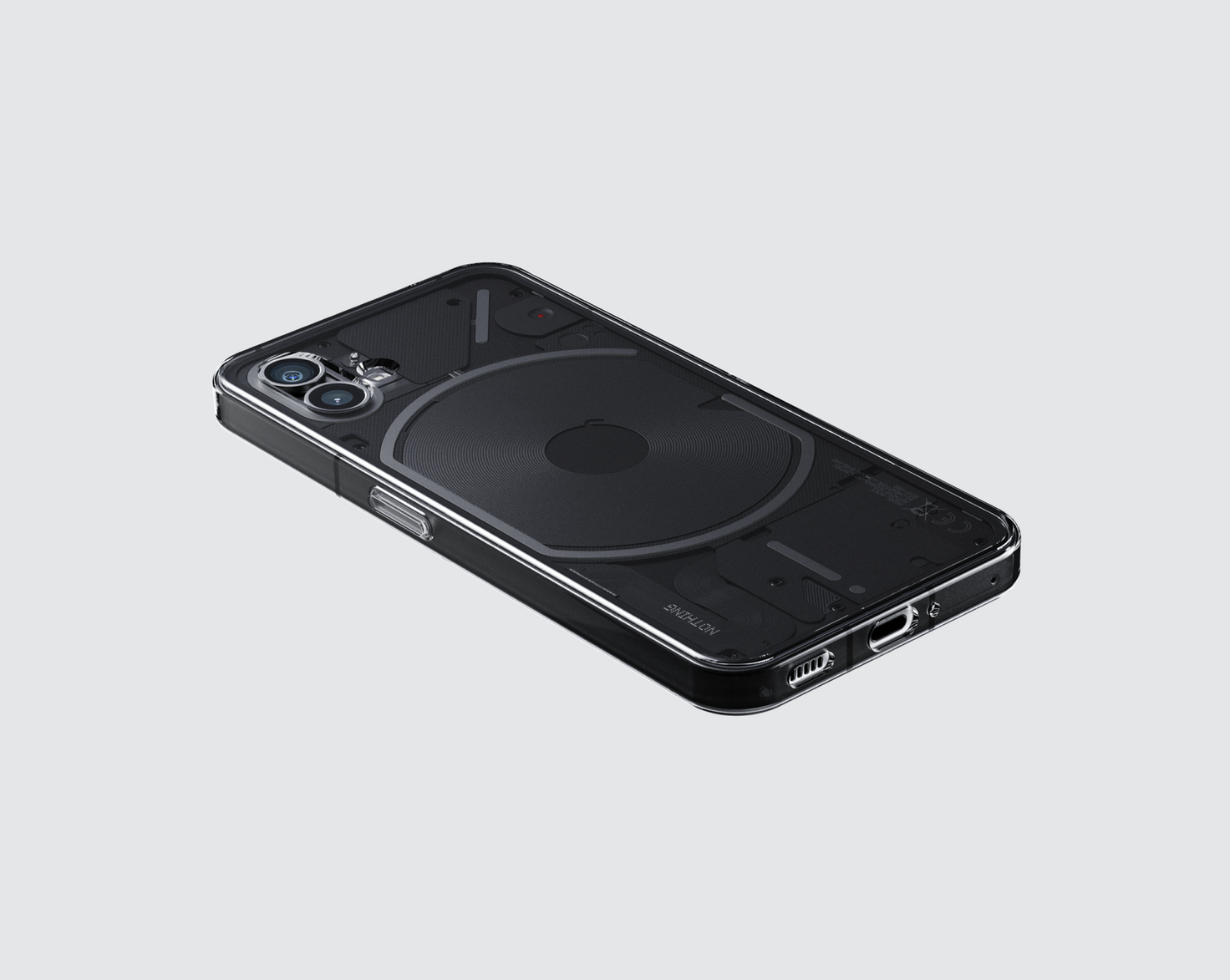 Protected
The only case that gets the best out of Phone (1). Custom made specifically to enable Phone (1)'s connectivity features* and the Glyph Interface. Made from clear polycarbonate and flexible materials for a perfected fit. Lightweight. Shock-absorbent. Enables wireless and reverse charging.

*Other cases may block network signals due to the specific placement of Phone (1)'s antenna.
Related products
Power (45W)
Regular price

Sale price

399 kr

Regular price

Unit price

Translation missing: en.accessibility.unit_price_separator
Phone (1) Screen Protector
Regular price

Sale price

189 kr

Regular price

Unit price

Translation missing: en.accessibility.unit_price_separator
Phone (1)
Regular price

5 790 kr

Sale price

4 090 kr

Regular price

Unit price

Translation missing: en.accessibility.unit_price_separator